Welcome from Stewart Eldon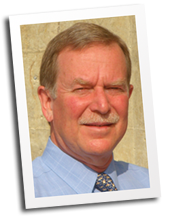 I'm Stewart Eldon. Welcome to my website, which is designed to tell you something about me and what I've done. An Engineer by training, I spent 34 years in the Foreign Office finishing in March 2010 as UK Permanent Representative to NATO. My career focused on the United Nations, NATO and the European Union but also included nearly four years as British Ambassador to Ireland.
Since leaving the Diplomatic Service I have put together a portfolio of activities designed to build on the experience I've gained and to take me into new areas.  It has been interesting, stimulating and fun.
As a Senior Adviser on Defence and Security issues to Transparency International, I have been looking at the linkages between corruption and conflict, partly with the aim of providing better guidance to our negotiators to help ensure that state-building considerations are properly factored into the settlement of conflicts.  I have also been involved in a series of conferences on Transition in Afghanistan organised jointly by Transparency International, RUSI and the Konrad Adenauer Foundation.  The work is now taking me to Africa as TI's Defence & Security Programme expands its coverage.  Here, you can read my remarks at the launch of the second edition of the TI Handbook for Defence Ministries at Chatham House on 8 March 2011.
My work with NATO has continued as a Subject Matter Expert on Building Integrity, taking forward the Alliance's work to counter corruption.  I have led NATO Assessment Missions to the Bulgarian and Croatian Ministries of Defence, and delivered a keynote speech at the second Building Integrity Conference in Monterey last February.
My appointment as an Independent Member of the Parole Board for England and Wales is proving fascinating.  Many of the skills I learned in the Diplomatic Service have proved invaluable in the difficult but responsible business of making judgments about the release of prisoners, while ensuring the proper protection of the public.
Finally, I am a member of a group of former British Ambassadors who have teamed up with the ADR Group to offer mediation, training and negotiation services.  I have become an accredited commercial mediator, delivered training to IAEA Inspectors and taken part in a UNIDO Conference in Accra.  So far, the work has involved issues as diverse as maritime security, commercial disputes and UN sanctions.  A rich tapestry and a good introduction to the private sector.
I hope you enjoy the website. Please feel free to contact me if you would like to make any comments or if you think I can be of help to you or your organisation.